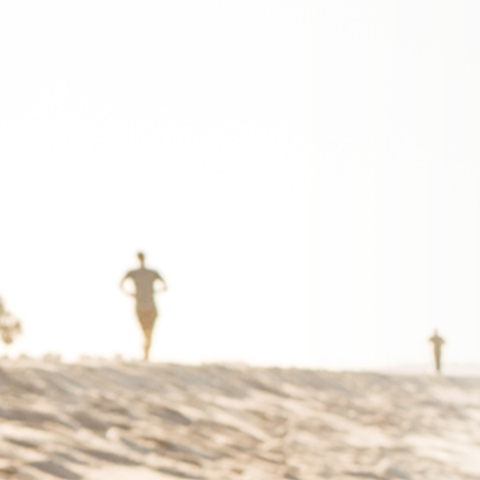 What's covered and what's not after retirement?
Canada's population is aging. The 2016 census from Statistics Canada revealed 5.9 million people over the age of 65, and it's estimated that by 2050, 1 in 4 people will be over the age of 65.1
By 2036, Statistics Canada estimates that the average life expectancy will have increased to 86.2 years for women vs. 84.2 today, and 82.9 years for men vs. 80 today.2
The good news is that we're living longer on average than we used to. However, the longer we live, the more age-related conditions we're likely to experience. It's not that older age automatically means you'll become sick– it doesn't. But the risk of both does increase with age.3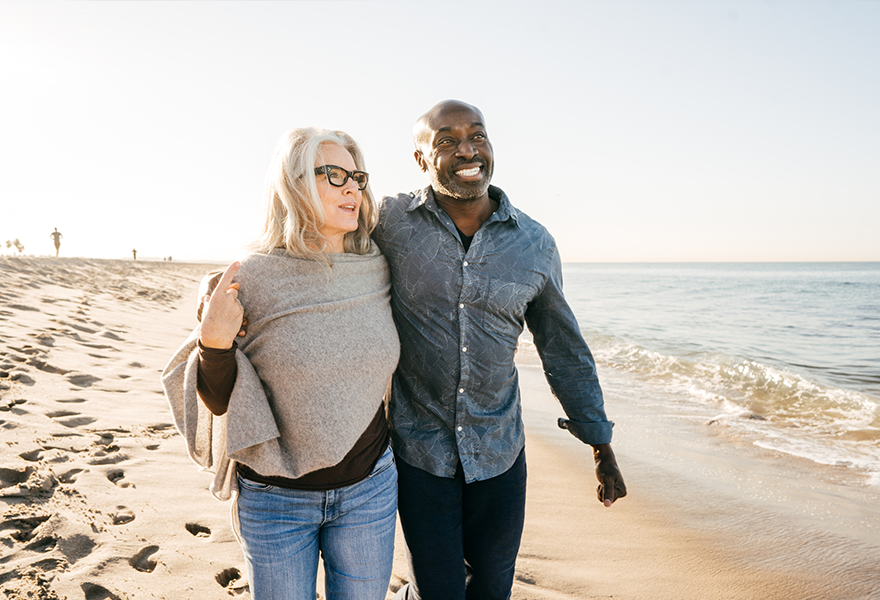 No individual coverage? That could cost you!
The numbers reveal that many Canadians don't realize just how many of their health care needs in their senior years may not be covered by government health insurance plans. Over 40% of people surveyed expect to have to pay nothing for drugs in retirement.4 But in reality, the average retiree can expect to pay $5,391 a year out-of-pocket on health and dental expenses not covered by their government health insurance plans after age 65!5
Without an individual health insurance plan, the costs to cover health and dental expenses in retirement can be steep, and can erode retirement savings, or require financial support from relatives.6
Among Canadians who are clear about what expenses they will be on the hook for in their senior years, 72% feel they will not have adequate funds to cover a variety of out-of-pocket health care costs such as certain prescription medications, physiotherapy, medical equipment and more, as they age, in order to maintain good health.7
Disabilities are not uncommon as we age. Over 33% of Canadians 65 or over have a disability, and that figure climbs to 44% among those 75 and over.
And nearly 75% of Canadians over 65 have at least one health condition requiring prescription medications, medical equipment or specialized care.
Seniors take more prescription drugs per person than younger adults. Sixty-two percent of seniors use five or more prescribed medications.10
Though reduced rates of cardiovascular disease, hypertension and emphysema among seniors might suggest that they are healthier than in the past, we're also seeing an increase in diabetes, asthma, respiratory diseases and obesity in the same age group. 11
Government plans may cover prescription drugs for residents 65 and over, however, if you chose to or were forced to retire before age 65, you're personally on the hook for the cost of any prescribed medications.12
Mental health care for seniors should also be considered. Ten to fifteen percent of seniors report suffering from depression, and that number is higher for those living in long-term care facilities. The belief is that the social isolation which can be common among seniors can lead to mental illness requiring treatment.13
Health & Dental Insurance plans from CAA Niagara can help seniors be prepared and cover the cost of their unique health care needs, including items such as prescription drugs, dental care, vision care, medical equipment, paramedical and alternative treatments, in-home care and more. They could even help you save hundreds of dollars a year.
Have a Manulife Insurance Agent contact you.
You can't plan for everything that life throws at you, but you can be prepared. Find a Health and Dental Insurance plan that best suits your needs.
Underwritten by The Manufacturers Life Insurance Company (Manulife).
®CAA trademarks owned by, and use is authorized by, the Canadian Automobile Association. 
Manulife, Manulife & Stylized M Design, and Stylized M Design are trademarks of The Manufacturers Life Insurance Company and are used by it, and by its affiliates under license. 
© 2020 The Manufacturers Life Insurance Company. All rights reserved. Manulife, P.O. Box 670, Stn Waterloo, Waterloo, ON N2J 4B8.
Sources
1, 7 Canadian Health Services Research Foundation, Health Systems Planning for an aging population. https://www.cfhi-fcass.ca/sf-docs/default-source/planning-for-the-aging-population-files/ar_briefing_eng.pdf?sfvrsn=213d2098_0
2 Our aging population needs a new age in health care. https://www.thespec.com/opinion-story/9628355-our-aging-population-needs-a-new-age-in-health-care/

3, 8, 9, 10, 11,13 Health and Health Care for an Aging Population. https://www.cma.ca/sites/default/files/2018-11/CMA_Policy_Health_and_Health_Care_for_an_Aging-Population_PD14-03-e_0.pdf

4, 5, 6, 12 Hidden health-care costs can be a shock for retirees https://www.theglobeandmail.com/globe-investor/retirement/retire-health/hidden-health-care-costs-can-be-a-shock-for-retirees/article27324248/
 
Needs for mobility devices, home modifications and personal assistance among Canadians with disabilities. https://www.ncbi.nlm.nih.gov/pubmed/29044443