Our St. Catharines, Welland, Grimsby and Thorold locations are open with limited services. Our Niagara Falls branch is closed for renovations. We encourage all visitors to wear a mask when entering our Branches.
Read the latest updates from CAA Niagara.

As we welcome you back onboard our tours, our goal is to ensure the health and safety of our passengers and our team, and to provide greater peace of mind while on your journey. Therefore, we are introducing enhanced health and safety standards to our already established standards of cleanliness. Rest and relaxation should be your only focus while on tour with us!
Pre-Travel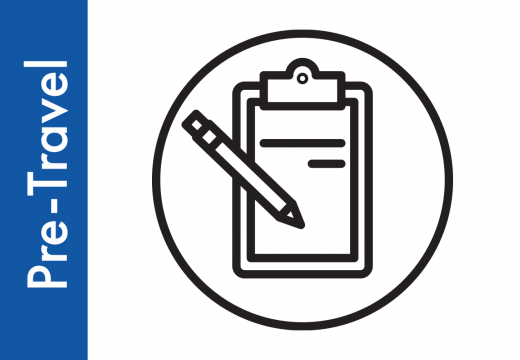 Pre-Travel
Enhanced Pre-Screening
All passengers, tours directors and coach drivers will undergo a daily health screening prior to departure, including a discreet touchless temperature-check. If, at anytime during the tour, a passenger exhibits an elevated temperature, or is otherwise unwell, the passenger will be directed to the nearest health assessment centre. An elevated temperature is 38.0 C/100.4 F or higher. Tour director and coach driver will also complete a personal well-being declaration before the start of each tour.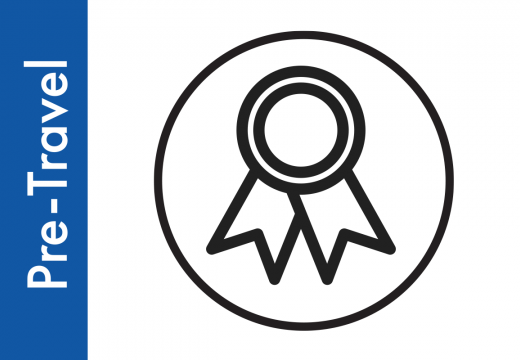 Pre-Travel
Extended Safety Standards with Trusted Partners
We are very selective in who we work with, and choose to use hotels, restaurants, and venues that take the health and well-being of our passengers as seriously as we do. Our suppliers agree to meet expected guidelines and specifications set by health officials. We work with establishments that we are confident will consistently adhere to these standards. As we resume travel, experiences on our tours may be modified to support regional safety requirements.
Onboard
Physical Distancing
Passengers will be requested to maintain a minimum distance of 6 feet (2 meters) from other passengers, and our teammates, whenever possible. To provide space for responsible physical distancing, passenger capacity onboard the coach has been reduced to under 30 passengers. Strategic seats will be blocked to maintain a physical distance, and we will not seat anyone next to you outside of your traveling party. Additionally, the driver and tour director will temporarily stop physically assisting passengers when boarding on and off the coach to maintain distancing requirements. Seat selection will be made upon boarding the coach at the beginning of the tour.
To limit gathering inside buildings at our pickup points, we ask passengers to wait in their cars until 15 minutes prior to departure. If needed, washrooms will be available one hour prior to the tour departure time at the CAA Thorold location only. The washroom on the coach will remain available for emergencies with hand sanitizer available on the inside and outside of the washroom door. Throughout your tour, our tour directors will be diligent in ensuring appropriate physical distancing, while travelling, at attractions and in restaurants. When visiting different venues, the tour will be conducted in accordance with local rules and regulations, as requirements may change depending the destination.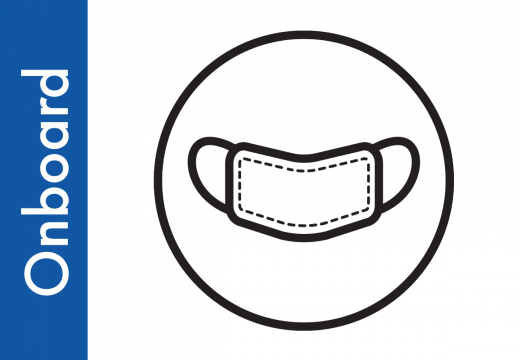 Onboard
Personal Protective Equipment
All guests are asked to bring a face covering and wear it wherever physical distancing could be an issue, including onboard the coach and inside venues. Face covering requirements vary and will be followed as per local government regulations. A face covering is defined as any cloth mask, medical mask or other face covering such as a bandana or scarf, provided it securely covers the nose, mouth and chin without gaps. Tour directors and local guides will wear face coverings, while coach drivers will have approved PPE equipment. All passengers must wear a face covering when instructed to do so and understand they will not be permitted entry if they are not in compliance. Should an unexpected situation arise, additional face coverings are available for passenger distribution on all trips. The tour director and coach driver will use gloves while handling luggage, walkers and handing out passenger documents.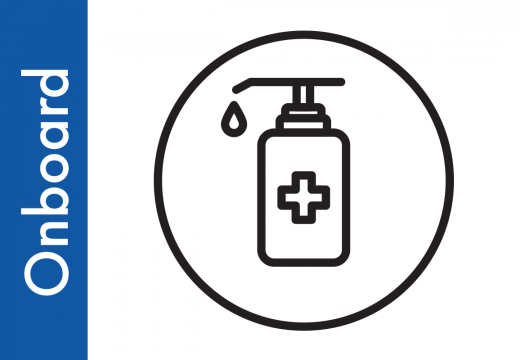 Onboard
Increased Sanitation Measures
Rest assured our coaches undergo thorough cleaning protocols between tours. Each day begins with a freshly cleaned motor coach with additional cleaning of high-touch areas such as handrails, washrooms and doors throughout the day. We encourage all passengers to bring required personal protective equipment such as face coverings, scent-free disposable wipes and hand sanitizers.
Journeys by CAA Niagara has temporarily suspended items normally distributed during the tour such as pre-tour refreshments and treats. Tour flyers and information will be available at the end of each tour, to be picked up individually when disembarking the coach.
Our Tour Directors
Our tour directors are continuously trained in our enhanced health and safety protocols. To reduce the risk of infection, tour directors will not be assigned back to back tours. Supported by our CAA Niagara offices, our tour directors are well-equipped to handle any on-trip issues should they arise. They are ready and able to create a healthy and happy environment while traveling.

Sharing the Responsibility
We ask that you please take personal responsibility for your well-being. We encourage all passengers to bring required personal protective equipment including face coverings, fragrance free disposable wipes and hand sanitizers. Should an unexpected situation arise, additional disposal face coverings, gloves, and wipes are available for distribution on all tours. Additionally, we encourage the practice of good hygiene habits throughout the day; including, washing your hands often with soap and water, using alcohol-based hand sanitizer if hand washing is not possible, sneezing and coughing into your sleeve, discarding used tissues in receptacle and washing your hands afterward and avoiding touching your eyes, nose or mouth.
Please do not travel if you feel unwell, display any of the COVID-19 symptoms, or have been exposed to someone who has coronavirus. Symptoms could include a temperature over 38C/100.5F, dry cough and tiredness. For a full list of COVID-19 symptoms, visit the Niagara Region's website.
Temporary Policy Updates
Day Tours – All day tours are non-refundable once purchased. In the event a passenger becomes unwell, passengers can cancel in advance of the tour departure and receive a full credit to be used for future travel with Journeys by CAA Niagara. Passengers must notify the Group Tour department prior to departure to receive the full credit. In the event a passenger experiences an elevated temperature during pre-screening, the passenger will not be permitted to board the coach and will receive a full credit to be used for future travel. One travelling companion with above passenger can also cancel with a full credit.
Multi-Day Tours – All multi-day tours are subject to the terms and conditions displayed on their invoice. In the event a passenger becomes unwell, displays any COVID-19 symptoms or has an elevated temperature prior to boarding, the passenger will not be permitted to board the coach and will be directed to the nearest health assessment centre. Each situation will be dealt with on a case by case basis depending on the circumstances. Alternative methods to return the passenger home will be made at the passenger's expense with the assistance of our trusted travel advisors.
Additional Resources
 
View Personal Well-Being Waiver