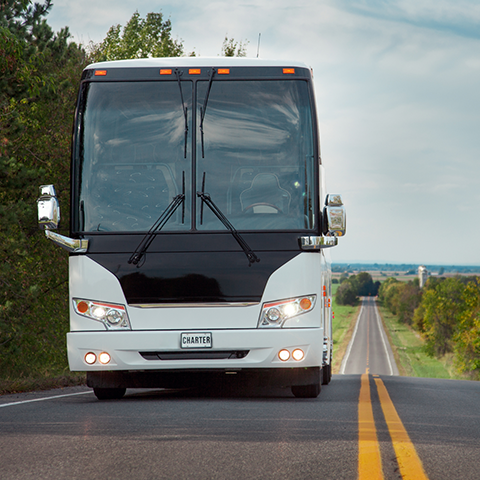 As we welcome you back onboard our tours, Journeys by CAA Niagara's goal is to ensure the health and safety of our passengers and our team, and to provide greater peace of mind while on your journey. We have introduced enhanced health and safety protocols in conjunction with the Travel Industry Association of Ontario to allow travellers to recognize businesses that have adopted a globally standardized health and hygiene protocol to ensure you experience Safe Travels. Learn more about the Safe Travel Stamp. Please be aware that although we are in Ontario, rules can differ from region to region. Rest and relaxation should be your only focus while on tour with us!
Pre-Travel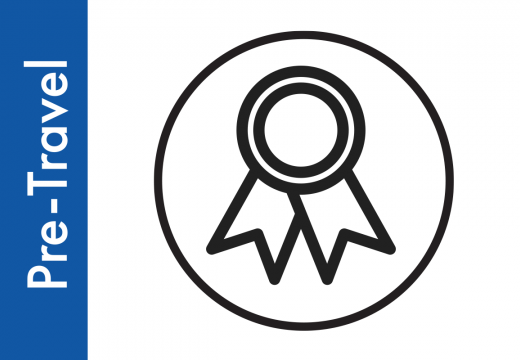 Pre-Travel
Extended Safety Standards with Trusted Partners
We are very selective in who we work with, and choose to use hotels, restaurants, and venues that take the health and well-being of our passengers as seriously as we do. Our suppliers agree to meet expected guidelines and specifications set by health officials. We work with establishments that we are confident will consistently adhere to these standards. As we resume travel, experiences on our tours may be modified to support regional safety requirements.
Onboard
Physical Distancing
The driver and tour director will temporarily stop physically assisting passengers when boarding on and off the coach. Seat selection will be made upon boarding the coach at the beginning of the tour, with no seat rotation.
The washroom on the coach will remain available for emergencies with hand sanitizer available on the inside and outside of the washroom door. When visiting different venues, the tour will be conducted in accordance with local rules and regulations, as requirements may change depending the destination.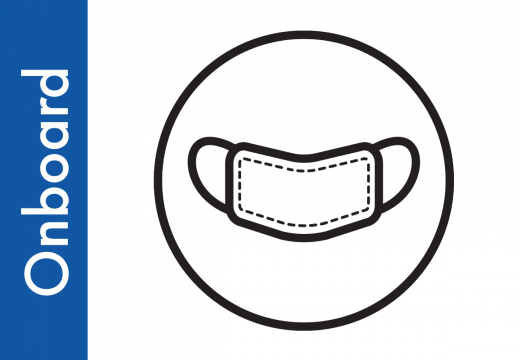 Onboard
Personal Protective Equipment
All passengers are asked to bring a face covering and we strongly suggest wearing it onboard the coach and may be required inside some venues. All local bylaws regarding face coverings for venues are to be followed by passengers and our teammates.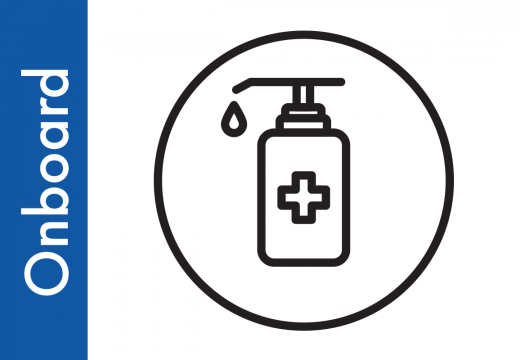 Onboard
Increased Sanitation Measures
Rest assured our coaches undergo thorough cleaning protocols between tours. Each day begins with a freshly cleaned motor coach. Most motor coaches' fresh air circulation systems provide a minimum of 6 fresh air exchanges per hour, approximately once every 10 minutes.
Our Tour Directors
Our tour directors are continuously trained in our enhanced health and safety protocols. Supported by our CAA Niagara offices, our tour directors are well-equipped to handle any on-trip issues should they arise. They are ready and able to create a healthy and happy environment while traveling.

Sharing the Responsibility
We ask that you please take personal responsibility for your well-being. We encourage all passengers to bring required personal protective equipment including face coverings, fragrance free disposable wipes and hand sanitizers. Should an unexpected situation arise, additional disposal face coverings, and wipes are available for distribution on all tours.
Additionally, we encourage the practice of good hygiene habits throughout the day; including, washing your hands often with soap and water, using alcohol-based hand sanitizer if hand washing is not possible, sneezing and coughing into your sleeve, discarding used tissues in receptacle and washing your hands afterward and avoiding touching your eyes, nose or mouth.
Please do not travel if you feel unwell or display any COVID-19 symptoms.

Vaccination Policy
Our mission at Journeys by CAA Niagara is to ensure enriching, carefree and safe travel for each of our passengers. For all tours departing before March 31, 2023, passengers are required to be fully vaccinated, receiving two doses of a Canadian approved vaccine at least 14 days prior to tour departure and must provide documentation.
This update is made for the health and safety of all passengers and employees.
*Exceptions may apply to children who do not qualify for vaccination, depending on destination regulations.
Rationale
Nothing is more important to us than the well-being of our employees and passengers. Based on the current evidence provided by the Government of Canada, vaccinations are still the best line of defense against all COVID-19 variants. That is why our vaccination policy will continue to remain in place as we strive to provide an enjoyable and worry-free travel experience. By ensuring that all of our Tour Directors and passengers are fully vaccinated, our hope is that we can reduce the risk of infection from COVID-19. We will continue to monitor the situation and evaluate updating this policy when we feel it is safe to do so. In the meantime, we sincerely appreciate your patience and understanding on this matter.  

Temporary Policy Updates
Day Tours – All day tours are non-refundable once purchased. In the event a passenger becomes unwell, at this time passengers can cancel in advance of the tour departure and receive a full credit to be used for future travel with Journeys by CAA Niagara. Passengers must notify the Group Tours department prior to departure to receive the full credit. One travelling companion with above passenger can also cancel with a full credit. This policy expires on March 31, 2023.
Multi-Day Tours – All multi-day tours are subject to the terms and conditions displayed on their invoice. In the event a passenger becomes unwell, the passenger will not be permitted to board the coach and will be directed to the nearest health assessment centre. Each situation will be dealt with on a case-by-case basis depending on the circumstances. Alternative methods to return the passenger home will be made at the passenger's expense with the assistance of our trusted travel advisors.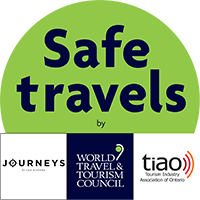 Safe Travel Stamp Certified
The World Travel and Tourism Council (WTTC) in partnership with the Travel Industry Association of Ontario (TICO), Safe Travels Stamp is the world's first-ever global safety and hygiene stamp. This stamp is specifically designed to allow travellers to recognize businesses around the world that have adopted a globally standardized health and hygiene protocol to ensure you experience Safe Travels. Click here to learn more about this self-certification here.

Additional Resources
 
View Personal Well-Being Waiver