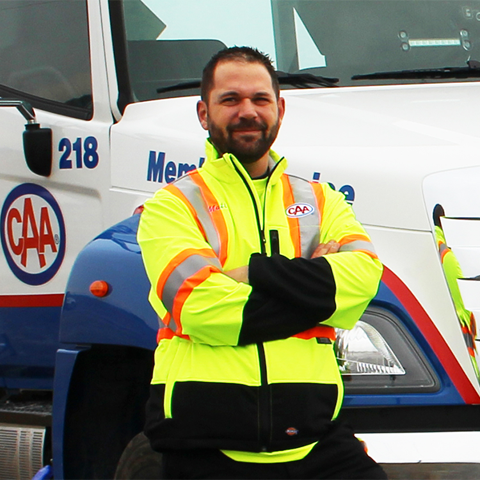 Heading (H2)
Protecting Ontario's tow truck drivers on the road.
Every year, tow truck drivers are injured or killed by passing vehicles. Everyone deserves a safe place to work. CAA believes that these essential service workers have the right to safe working conditions. CAA has been the leading advocate in Canada to ensure that slow down move over laws include tow trucks, along with police, ambulance and fire.
What you should know about the Slow Down, Move Over legislation.
Created in 2003, the Move Over law protects first responders while tending to a roadside call. In 2015, after many years of advocating on this issue, CAA was successful in getting the government to include tow trucks in Slow Down, Move Over legislation in Ontario.
When approaching an emergency vehicle with flashing red lights or red and blue lights, or a tow truck with flashing amber lights stopped on the side of the road, you're required by law to slow down and proceed with caution. If the road has two or more lanes, and it's safe to do so, drivers should change lanes providing space for stopped service vehicles.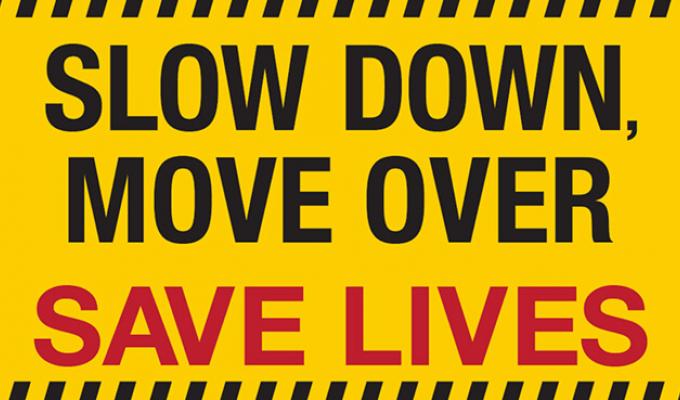 Slow down, move over. It's the law.
Drivers can face strong penalties if they don't slow down, or move over when safe to do so, near emergency vehicles or tow trucks that are stopped with sirens or lights flashing.
Penalties include a minimum fine of $490 and three demerit points upon conviction
Penalties for any subsequent offenses (within 5 years) may include $1,000 to $4,000 in fines, possible jail time up to 6 months, and possible suspension of driver's license up to 2 years.
Know your rights.
In 2016, CAA unveiled Ontario's Towing Bill of Rights to provide financial protection to those who are in need of a tow. Whether involved in a collision or experiencing a mechanical breakdown, motorists should be aware of their rights before authorizing a tow. 
Related Articles