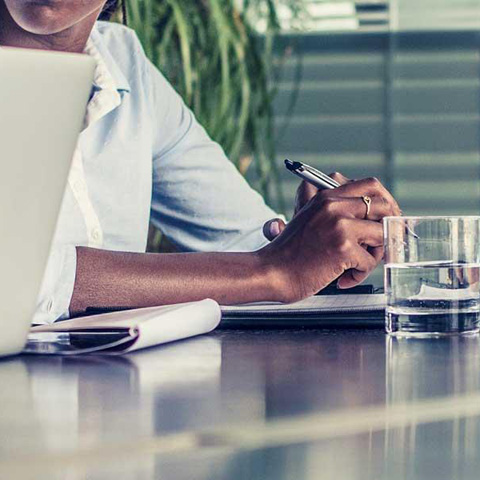 Meet the CAA Niagara Board of Directors
The Board of Directors is the Club's governing body and acts on behalf of its Members to ensure effective organizational planning, support internal leadership, maintain financial viability and oversee the Club's mission and strategic priorities. The Board collaborates as a team with shared responsibilities and is committed to working closely with CAA Niagara's Management Team to achieve success in all areas of the operation.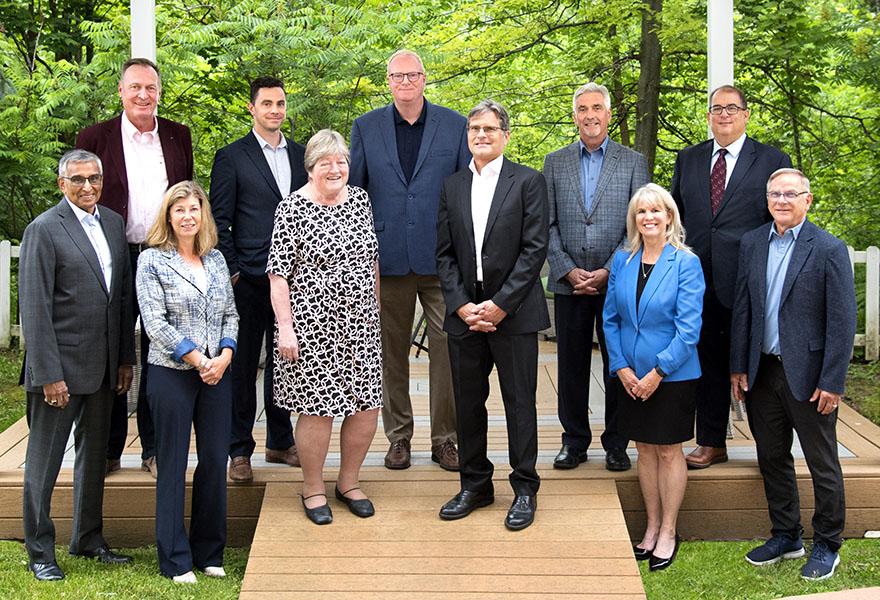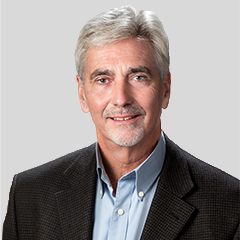 Michael Goodale
Board Chair
A member of the CAA Niagara Board of Directors since 2016, Mike had a 33-year career with the Ontario Public Service, retiring as the Assistant Deputy Minister, Corporate Services, for the Ministry of Transportation. Mike's previous CAA Niagara experience includes Chair of the CEO Search Committee and Chair of the Human Resources & Executive Compensation Committee. In addition to CAA Niagara, Mike has gained valuable board experience through his involvement with the Niagara Falls Bridge Commission, the Niagara Parks Commission and the Grimsby Benevolent Fund (GBF). Mike furthered his knowledge of corporate governance by completing the ICD-Rotman Directors Education Program (DEP) and receiving ICD.D designation in June 2019. Mike is a graduate of McMaster University and currently resides in Grimsby where he volunteers with the GBF Food Bank.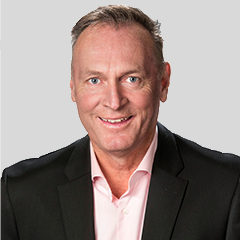 Bill Kerr joined the CAA Niagara Board of Directors in 2018. Most recently, he chaired the Governance Committee and the HRECC. Prior to retiring in 2020, Bill was a partner in one of Canada's leading sales intercept companies, providing sales and marketing support for Canada's leading financial institutions and retailers. His business background includes senior positions at Canadian Tire Financial Services (CTFS). In his last role at CTFS he was General Manager of the Professional Dispatch Group delivering roadside assistance to over 1.5 million vehicles across Canada. He has a passion for coaching minor hockey and helping to grow junior golf in Niagara.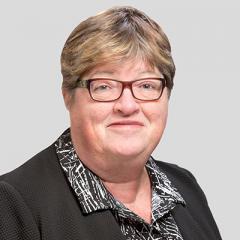 Janice Thomson
Past Chair
Janice joined the Board of CAA Niagara in 2015. She has been President & CEO of Niagara Falls Tourism since May 2019, following an 18-year career as Executive Director of the Niagara-on-the-Lake Chamber of Commerce & VCB. Janice served as Chair of the Niagara Parks Commission (2010-2018), Chair of the Tourism Partnership of Niagara (2014-2016), Vice Chair until 2019 and a board member for the TO2015 Pan and ParaPan Am Games Organizing Committee. In 2015, Janice was named the Niagara-on-the-Lake Citizen of the Year. Previously, Janice served nine years as Commissioner of the Niagara Falls Bridge Commission (two years as Chair) and had an 18-year career in senior executive positions within the import automotive industry. In 2016 Janice completed the ICD-Rotman Directors Education Program (DEP) and received the ICD.D designation.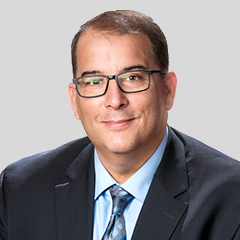 Rob was born and raised in Merritton. He has been a member of the CAA Niagara Board of Directors since 2014 and is currently the Club's representative on the National CAA board. He is a Tax Principal at WMKL LLP. He is a graduate of Brock University and the University of Toronto Law School. Rob has been involved in many local non-profit and charity boards over the years. He currently is the Treasurer of the Greater Niagara Chamber of Commerce, Treasurer of the Welland Tennis Club, a director on the 2022 Canada Summer Games Hosting Committee Board and is a proud member of the St. Catharines Rotary Club.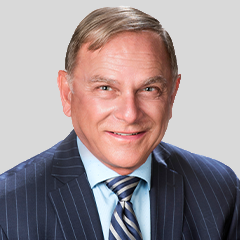 Ray joined the CAA Niagara Board of Directors in 2020, bringing with him over 19 years of IT security experience from the banking sector. Most recently, Ray was employed by Scotiabank as the Senior Vice President & Chief Information Security Officer, where he was responsible for pioneering anti-fraud and information security practices that have been leveraged by the North American online banking industry. Prior to gaining private sector experience, Ray enjoyed a fulfilling 23-year career with the Royal Canadian Mounted Police where he was involved in technical and commercial crime investigations.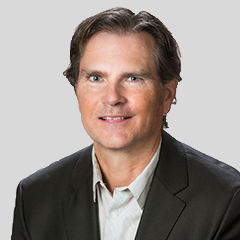 Michael Cottenden
Director
Michael joined the CAA Niagara Board of Directors in 2020. Michael joined the Board as a successful entrepreneur with over 30 years of management and technology experience. He was co-founder and Managing Director at T4G Limited, a technology consulting company that provided custom technology solutions in the retail, travel and hospitality, finance, and telecommunications sectors. Now retired, he continues as a member of the T4G Board of Directors. Michael holds a Bachelor of Mathematics from the University of Waterloo, an MBA from Wilfrid Laurier University, and is a registered CPA CMA. Michael also volunteers as a member of the Town of Pelham, Finance and Audit Committee.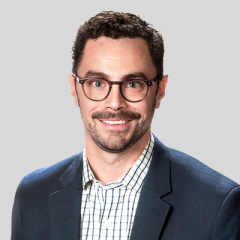 A member of the CAA Niagara Board of Directors since 2020, Matt is a partner at Lancaster Chown & Welch LLP in St. Catharines, where he specializes in corporate, commercial, intellectual property and real estate law. Matt is also the past-Chair of the Niagara Workforce Planning Board and is a past member of the Town of Pelham Summerfest Committee.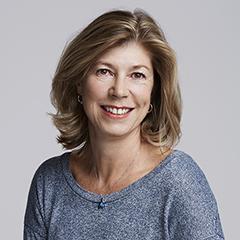 Kathy Uher is a seasoned Program Delivery Executive with experience in the financial services, telecommunications, energy, and health care sectors. In her most recent corporate role, she led the internal corporate IT, regulatory and transformation program delivery for TD Bank. She holds ICD.D designation and currently serves on a private Board of Directors, chairing the HR and Compensation Committee. She has also served on Non-Profit and Co-operative Boards. She maintains an active lifestyle hiking, cycling, snowshoeing and spending time with family and friends at the cottage.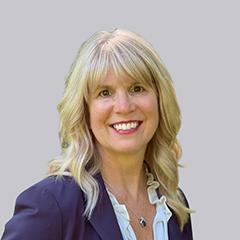 Dr. Kristine Clark
Director
Dr. Kristine Clark joins CAA Board of Directors with over 25 years progressive experience in public service where she provided leadership in Human Resources and Organization Development across community service and transportation sectors. Currently as Program Coordinator and Professor of Human Resources in the School of Business & Management at Niagara College, Kristine holds a PhD in Human and Organization Development, MSc in Counselling and Human Services, and multiple certifications across the field of organizational behaviour. Kristine also served on Leadership Niagara's Board of Directors and was Chair of the Program Advisory Committee. Born and raised in Niagara, she is a passionate life-long learner and educator who enjoys helping individuals and organizations achieve their goals.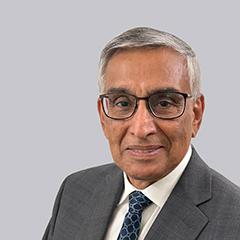 Ken joined the CAA Niagara Board of Directors in 2023, after an executive career delivering technology and customer service operations for a variety of private and public sector organizations. A former Assistant Deputy Minister, Ministry of Transportation and Ministry of Labour, Ken retired as Chief Technology and Innovation Officer for the WSIB. Over the past ten years he has been involved in local not for profit boards and is currently the Treasurer and a member of the Resource Productivity and Recovery Authority Board of Directors, the regulator mandated by the Government of Ontario to enforce the province's circular economy laws. Ken holds a Bachelor of Mathematics (Computer Science) from the University of Waterloo, an MBA from the University of Western Ontario and is a registered CPA CMA. Ken also volunteers with the Town of Lincoln, Heritage Committee and Ontariogreen Conservation Association.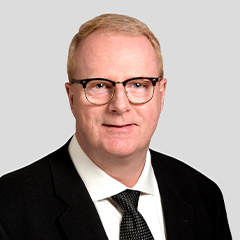 Peter Van Hezewyk
President & CEO
Peter Van Hezewyk is a commerce and economics graduate from the University of Toronto and has more than 25 years experience in financial services, loyalty and telecom. Mr. Van Hezewyk has held several progressively senior roles during his career, including Senior Director of Customer Experience for Cogeco Connexions, where he led the team that received six industry Highest Customer Satisfaction in Telecom awards. During his career, Peter held a variety of marketing and management roles for Canadian Tire Financial Services, Air Miles, CIBC Cards and Carlson Marketing. In 2016, he joined the team at CAA Niagara as Director of Operations, before being appointed as President in CEO just seven months later. Since 2017, Peter has also held a seat on the Board of Directors for the Niagara Safety Village and is currently Chair of the Board.