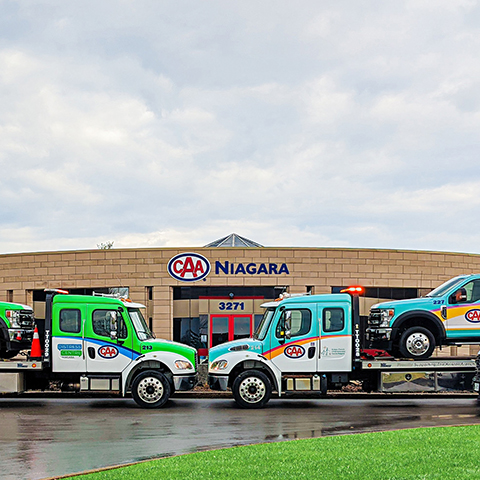 Driving Change
CAA Niagara is committed to supporting the Niagara community and giving back to those in need through a number of programs.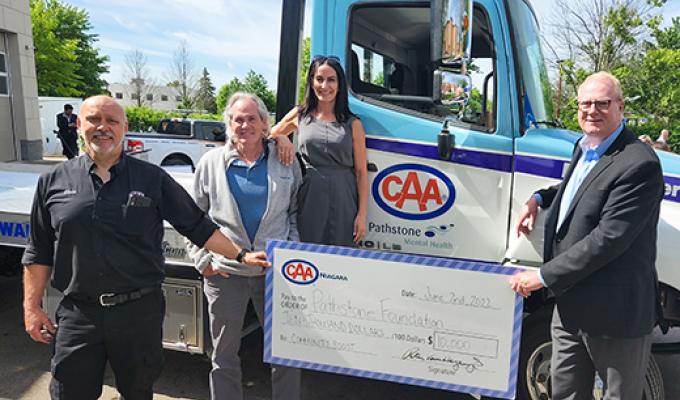 Community Boost
In 2019, CAA Niagara pooled our donations and significant sponsorship dollars to fund a new, more focused corporate giving program, known as CAA Niagara Community Boost.
Each year, two Niagara-based charities are selected to receive CAA Niagara's Community Boost funding. In addition to a $10,000 financial contribution, the charities receive promotional assistance, volunteerism, decals on two new fleet vehicles, and other forms of support.
Community Retail
Located at our Pen Centre Branch, the Community Retail Space was specifically designed to help businesses that operate outside the brick-and-mortar model spread awareness of their products, expand their customer base, and drive sales at no additional cost to them. Currently, the Community Retail Space features a variety of products from more than a dozen local businesses, including candles, essential oils, décor and accessories. CAA Members also receive 15 percent off any merchandise purchased through the Community Retail Space.
Interested businesses are encouraged to apply online.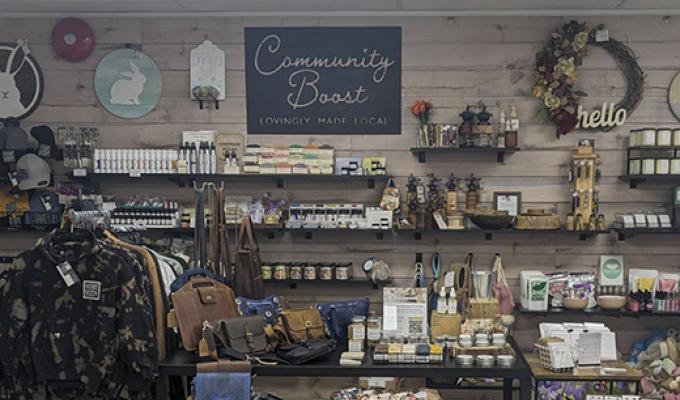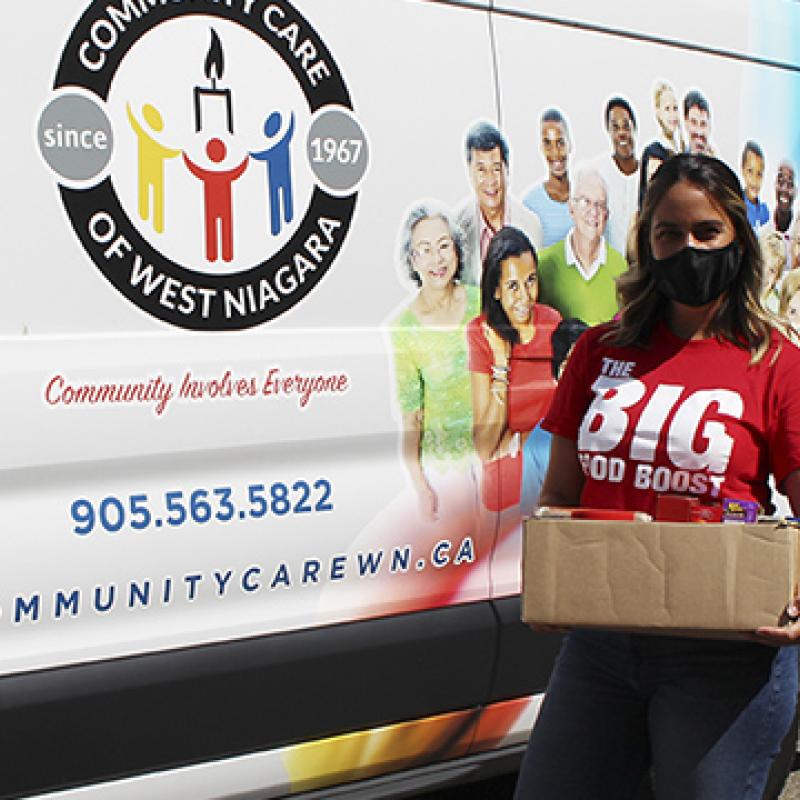 Big Food Boost
In 2021, we hosted our first ever community-wide food drive, Big Food Boost, rallying together 40 volunteers from the CAA Niagara team to collect food donations from 70+ doorsteps across the region. Non-perishables were also accepted at CAA Niagara Branches and several community partner locations. Overall, 3,000 lbs.+ of food was collected and distributed to nine local food banks.
In an effort to continue supporting the fight against hunger, CAA Niagara partnered with Feed Niagara—a coalition of ten food banks located in each community across the region—to donate $100,000 in 2023 and revive Big Food Boost, which will take place throughout the month of August.
Request a Donation
Beyond CAA Niagara's current charitable programs, we may support local fundraising events and initiatives in the Niagara community, where possible.
Eligibility:
Support is limited to charitable organizations only
CAA Niagara does not sponsor teams, religious organizations, individual pursuits, organizations operating outside of the Niagara region, or political parties
Requests must be submitted at least three weeks before the event
Due to the volume of requests, we cannot fulfil all of them.
Questions? Email us at community@caaniagara.ca.