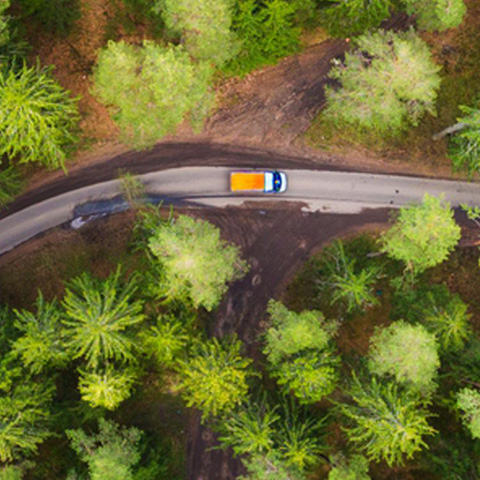 Peace of mind meets Member savings
Looking for on-the-go savings and Member-exclusive offers right to your phone? There's an app for that! The CAA Mobile App lets you log in to your CAA Account, check your CAA Dollar® balance, browse CAA Rewards® offers, and more.
Take your Membership with you, no matter where you go! With the CAA Mobile App, you'll get access to CAA's top-rated roadside service and extensive Rewards program at your fingertips.
Download the CAA Mobile App
Download the app today to:
Request Roadside Assistance
Find CAA Rewards Offers Near You
Save Your Favourite CAA Rewards Offers
Check Your CAA Dollar Balance
Access Your Digital CAA Membership Card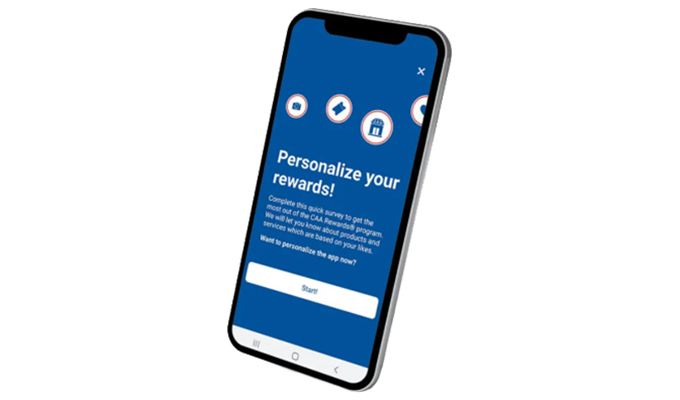 Get Exclusive Offers & Savings
With CAA Mobile App, Members get savings on-the-go! Personalize your experience by selecting your favourite CAA Rewards partners and be the first to know about limited-time offers, contests, and more. Download the app today to find amazing Rewards partners.
Roadside Assistance Made Easy
CAA is there for you on the road, wherever your travels take you. With the CAA Mobile App, Members can request Roadside Assistance with a swipe of your finger. Follow your request from start to finish with in-app tracking. Download the app today to request towing and flat tire service, battery boost, lockouts, fuel delivery and more!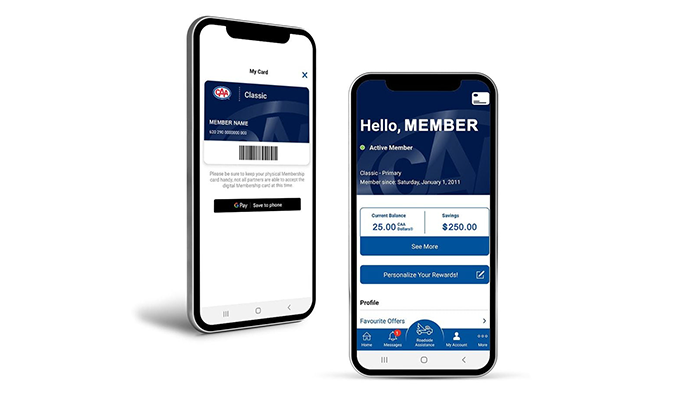 Access Your CAA My Account & Digital Card
Get easy access to your CAA My Account with the CAA Mobile App. View details about your Membership, view your current CAA Dollar balance, see how much you've saved at CAA Rewards partners, and more.
You'll also get access to a digital version of your CAA Membership card! Just be sure to keep your physical CAA Card handy, as not all partners are able to accept the digital Membership card at this time.