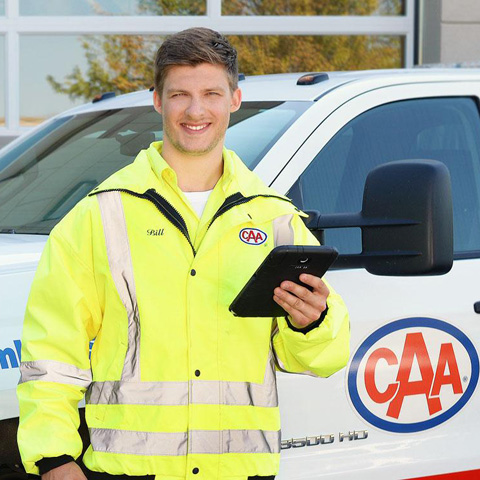 The name you can trust in roadside assistance
Whether you've run out of gas, locked your keys in the car, or you need a tow or boost, we're here to help. From the time you place your call, to tracking it's progress on with the App through Service Tracker, you're in good hands with CAA's roadside heroes. We've made a name for ourselves on our world class service.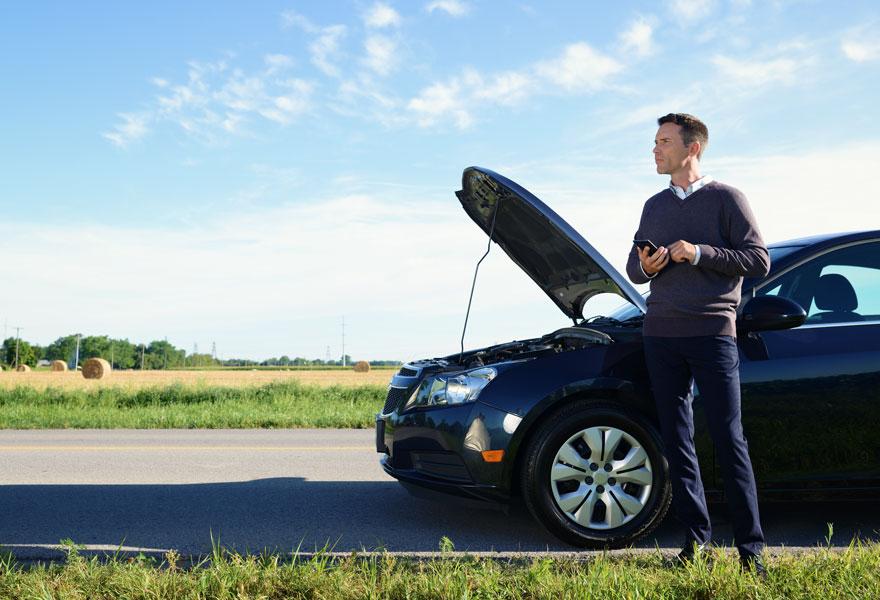 Towing
Getting you up and running is always our first priority, but if that isn't possible we'll get your car home or to your mechanic using one of your service calls.  Depending on your Membership level, you could be covered up to 500kms.
More about your Coverage
Mobile Battery Service
We'll come right to your home and test your car's battery. If it needs to be replaced, we can install a new one on the spot, and you'll save on the battery. Testing, delivery and installation are all free.
More about Mobile Battery
Emergency Fuel Delivery
Running out of fuel isn't as uncommon as you might think. If you weren't able to fill up in time, CAA's Emergency Fuel Delivery service will provide you with enough to make it to the next available service station.
Locksmith Services
If your keys are locked in the vehicle, service will be sent to gain entry. If your keys are lost, broken, or we cannot gain entry into your vehicle, CAA provides up to $50 for locksmith service for Basic Members and up to $100 for Plus Members. 
Flat Tire
If you get a flat tire, your vehicle's spare tire will be installed, as long as it's inflated and serviceable. Before calling CAA, please ensure that any specialty key to remove the lug nuts is available.
Reimbursement Services
Access roadside assistance reimbursement, trip accident assistance reimbursement, and legal fee reimbursement claim request forms.