Our St. Catharines, Welland, Grimsby and Thorold locations are open with limited services. Our Niagara Falls branch is closed for renovations. We encourage all visitors to wear a mask when entering our Branches.
Read the latest updates from CAA Niagara.
Have a free trick or treat bag delivered to your door!
Member Exclusive
October 31, 2020 | 12:00 pm
CAA Niagara is celebrating Halloween with our Members in a safe and fun way! On October 31, CAA Niagara will deliver a free trick or treat bag to your doorstep filled with fun items. In exchange for the trick or treat bag, we encourage Members to leave a non-perishable food donation for Food4Kids Niagara, a CAA Niagara Community Boost Partner. If you wish to participate in CAA Niagara's Safe and Happy Halloween, please register below.
For the safety of our Members and employees, we ask that all drop offs are completely contactless. On the morning of October 31, please place your donation on your front porch or doorstep.
Food4Kids provides packages of healthy food for Niagara Children aged 4-14 years with limited or no access to food each weekend. Most needed items for the Halloween food drive include:
Boxes on instant oatmeal
Mini boxes of raisins
Soup, baked beans, chili or stew cans
Tuna, Ham and Chicken Cans

Hummus snack packs
Uncle Ben's rice packets
Fruit Cups
Apple Sauce Packets/Cups
Granola bars (nut free)
We witch you a happy Halloween!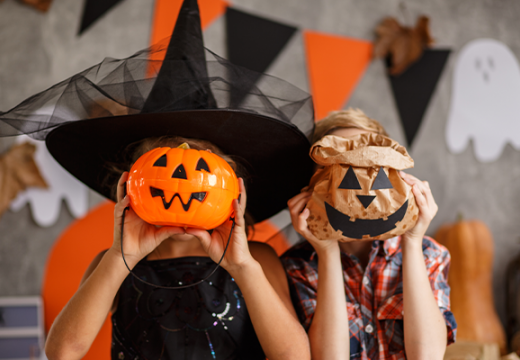 Offer valid for a maximum of three (3) trick or treat bags per CAA Membership card. All children must reside in the same household as the CAA Member.
Preregistration is required. Limited quantities while supplies last.