EV Showcase: Day One - EV Panel
Community
CAA Niagara is excited to present its first-ever EV Showcase, taking place outside the Pen Centre in St. Catharines on May 27 & 28, 2023.
Throughout the two-day event, there will be EV vendors and experts onsite, showcasing their products and services, providing demonstrations and sharing their knowledge on e-mobility. The event will also feature test drives from Plug 'N Drive and Tesla, giving attendees the opportunity to get behind the wheel of the latest electric vehicles on the market, as well as a special EV panel with presentations from various industry experts and enthusiasts.
SATURDAY, MAY 27TH:
EV Panel 10:00 am - 12:00 pm
We will host an EV Panel inside Landmark Cinemas with different industry experts sharing their knowledge on electric vehicles, charging and the future of e-mobility. 
Panelists: 
Stephen Bieda, Director of the EV Society & Regional Sales Manager for Shell e-Mobility 
Adam Smith, Residential Field Team Lead for Kraun Electric 
Kristine D'Arbelles, Senior Director of Public Affairs for CAA National
Mary Mallin, Manager of Events & Logistics for Plug 'N Drive 
Moderator: 
Kevin Puckett, Vice President of Automotive Services for CAA Niagara 

EV Exhibitor Fair 10:00 am - 5:00 pm 
EV Test Drives with Plug N' Drive: By appointment: https://go.oncehub.com/CAANiagaraEVShowcase
EV Test Drives with Tesla: First-come, first-served
Don't miss this exciting opportunity to discover the diverse range of options available for EV ownership and learn about the future of transportation!
Registrations for this event are now closed.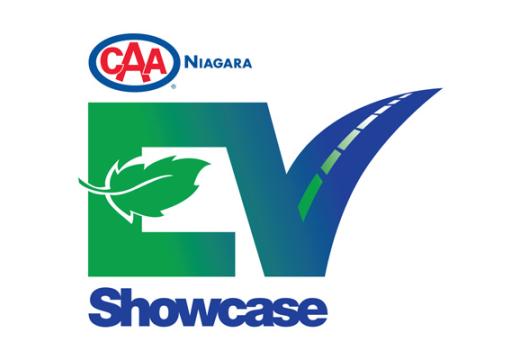 The Pen Centre
The EV Panel will take place at Landmark Cinemas at the Pen Centre, Theatre #8.
The Exhibitor Fair will be held in the back corner of the Pen Centre parking lot along Chestnut St W.
 
221 Glendale Ave
St. Catharines, ON L2T 2K9