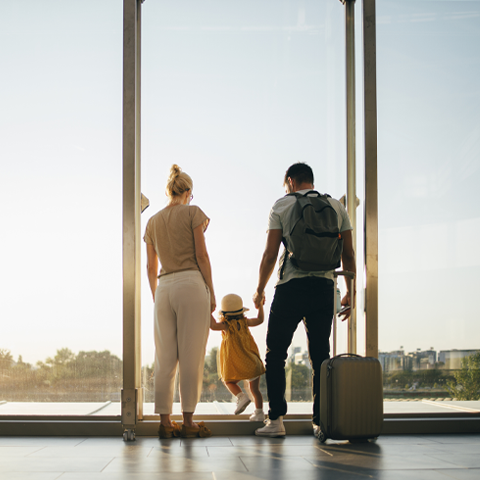 Providing the best plan for you and your family.
Experience the world with protection for unexpected emergencies that can lead to large out-of-pocket expenses, and put an early end to your dream vacation. Plus, CAA Members enjoy 10% off* CAA Travel Insurance.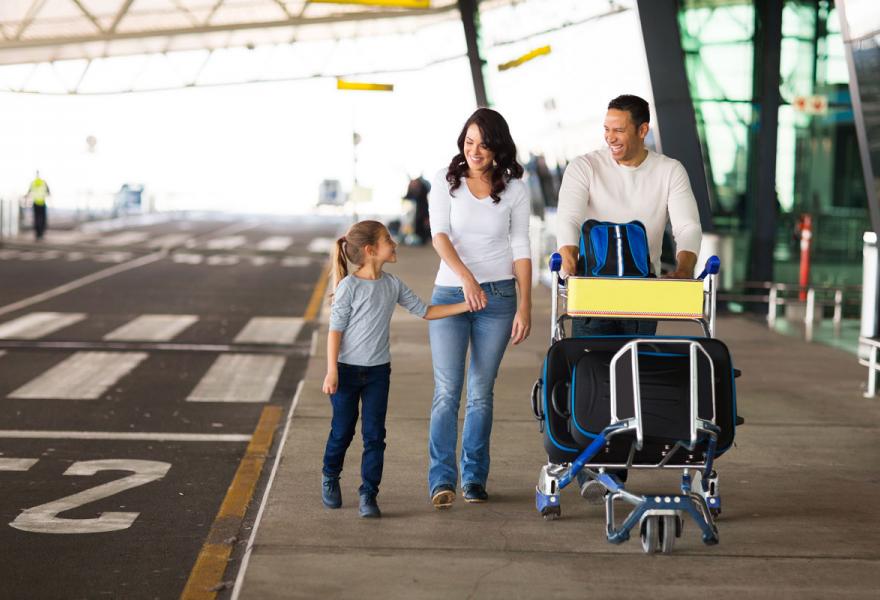 Why choose CAA Travel Insurance?
Travel worry-free wherever you go. No matter where you choose to travel, CAA has insurance options designed to protect you against the financial impacts of illness, emergencies, and unexpected mishaps.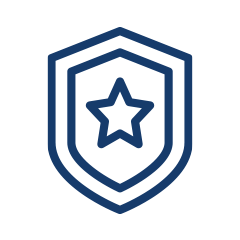 As Canada's #1 Most Trusted Brand, CAA Travel Insurance provides peace of mind for Single Trips or Annual Plans.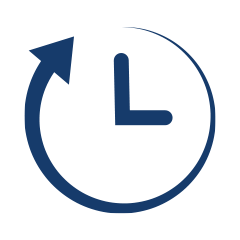 CAA Assistance** provides 24/7 care, meaning our trusted experts are available whenever you need us.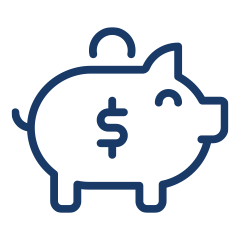 Enjoy added savings. CAA Members save and additional 10%* on CAA Travel Insurance.
Travel Insurance Plans
CAA Travel Insurance offers a wide selection of plans that provides coverage to suit your needs, whether travelling across Canada or around the world. 
Insure your rental vehicle
Did you know that CAA Niagara offers competitively priced rental vehicle damage insurance? This added level of protection has many benefits such as longer rental periods and covers a variety of unforeseen circumstances such as towing, chip damage, and refunds for unused days due to damage. Call 1-800-263-7272 to receive a quote today.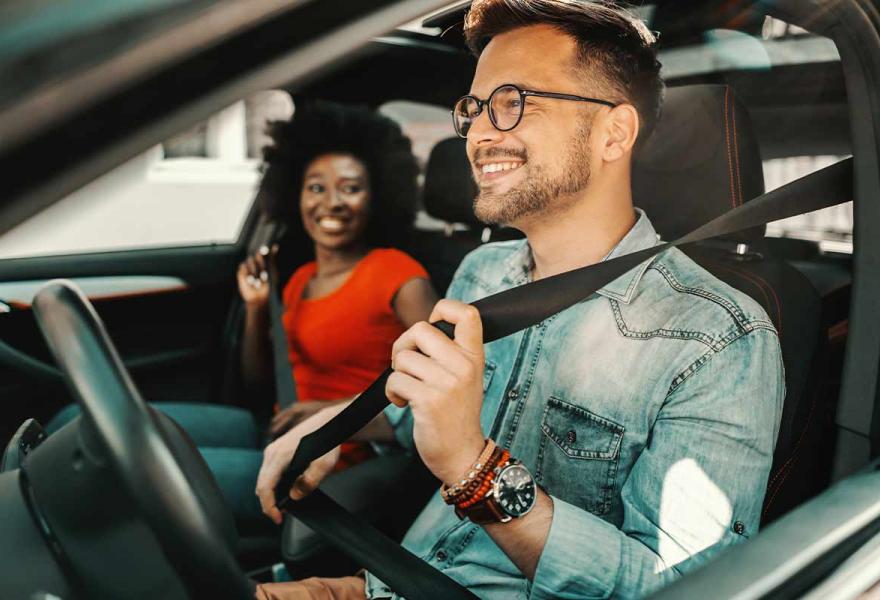 Emergency Medical Insurance
An unexpected illness or injury while you're travelling can turn the trip of your dreams into a financial nightmare. Travel protected with emergency medical treatment to a maximum of $5 million which includes2:
✔  COVID protection3
✔  Hospital accommodations, lab tests, x-rays, nursing and ground ambulance
✔  Emergency dental expenses
Learn More
Vacation Package
If you want emergency medical benefits, PLUS protection for flight accidents, lost baggage, trip cancellation and interruption, CAA offers Single Trip or Multi-Trip Annual Plans to cover all the bases4:
✔  Emergency medical treatment to a maximum of $5 million2
✔  COVID protection3
✔  Travel Accident Insurance up to $100,000
Learn More
Visitors to Canada
Protect your friends and family visiting from another country in the event of an accident or illness while they're here, with CAA Visitors to Canada Insurance. Coverage includes5:
✔  Emergency dental expenses and care
✔  Family transportation and subsistence allowance
✔  Medical repatriation
Learn More
Trip Cancellation and Interruption
Secure your pre-paid travel investment should you need to unexpectedly cancel or interrupt your travel plans with CAA Trip Cancellation & Interruption Insurance. Coverage Includes:
✔  Unexpected illness for yourself, travel companion or immediate family member
✔  Having an adverse reaction to a travel vaccine
Learn More
*CAA Travel Insurance is underwritten by Orion Travel Insurance Company.
*Applies to CAA Members in good standing (CAA Membership dues paid in full by membership expiry date). Ten percent (10%) savings applies to the total premium excluding applicable taxes. Minimum premium applies. Subject to change without notice.
**CAA Assistance is provided by Global Exel.
2 Up to $5 million CAD. Maximum $25,000 for all Emergency Medical Insurance benefits for Canadian residents without active Government Health Insurance Plan (GHIP); and/or without GHIP authorization to cover trip days in excess of 212 days in Ontario in a 12-month period. 
3 Terms and conditions apply.  $5 million CAD emergency medical coverage, is dependent on having received all Health Canada approved COVID-19 vaccines, at least 14 days prior to departure.  Please see the COVID-19 Endorsement for details. 
4 Multi-Trip Annual Vacation Packages cover 8, 15, 30 or 60 days per trip depending on the plan purchased. Top-Up coverage is available for longer trips. Coverage cannot exceed 365 days from departure date or effective date. There is a maximum travel coverage of 63 days including Top-Up for travellers aged 60 to 84 years of age.
5 Subject to change without notice. See full policy for all terms and conditions here.
This website is intended for promotional and informational purposes and is not an insurance policy. It is not an offer of insurance. It contains some information about coverages offered by Orion Travel Insurance Company but it does not list all of the conditions and exclusions that apply to the described coverages.